Enterprise Resource Planning (ERP)
The Enterprise Resource Planning (ERP) solution incorporates business management modules. It consolidates all the elements of a business onto a solitary framework and in this way, empowering the resources to work at their optimal efficiency and entrepreneurs to take balanced & informed decisions for the future.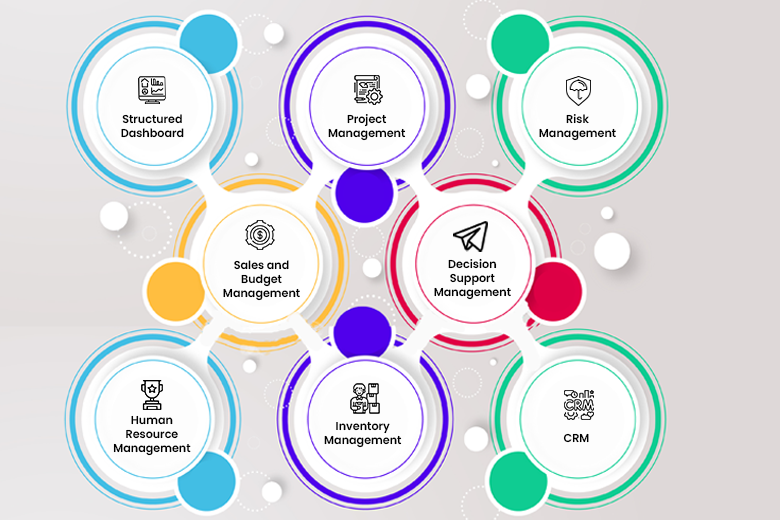 Today, organisations are facing various challenges to keep up with their goals; ERP comes in handy, offering the organisations to organise their data within a single system. Although the market provides a gamut of software solutions, organizations not only need to choose the right solution but resource planning & Implementing strategy should also be taken into consideration to accomplish the desired objective. Hence, an experienced ERP provider can help you maintain your business and elevating the ROI.
With over 8 years of extensive experience in ERP implementation, customizations, and integrations; Veritos provide robust ERP platforms that fit our client's unique business requirements and deliver cost-effective & scalable solutions.