In this digital era, numerous organisations found it difficult to drive forward with today's fast-paced IT landscape. Organisations are not IT-enabled, don't have experience in IT; hence they are unable to see the growth that they are expecting. We help such organisations by providing IT consultation services so that they can focus on their core business & improve productivity, leading to better growth. Due to the overabundance of projects, organisations found it difficult to respond quickly and efficiently. Organisations risk being dominated by their rivals, who are utilising technology for their potential benefit!
Here, Veritos fits into the frame offering IT consultancy services to both the small as well as large scale industries to transform their existing businesses. Our complex yet easy to use tailor-made software solutions can help meet our client's business requirements ensuring optimal productivity. We do in-depth research of our client's business and offers a gamut of custom cost-effective IT solutions which focuses on their business growth and development.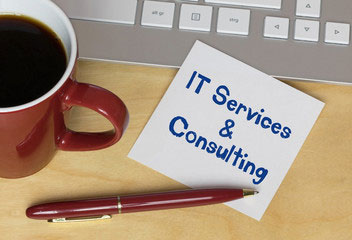 We have a proven history of helping organisations to streamline their IT strategies for more than 8 years. Our experienced Workforce allows us to craft a practical approach to face challenges of the market and offers guidance over risk management, disaster recovery planning, so on. With us, success is sure, and we will help you to take full advantage of IT to scale-up your business.
Our IT Consultation Process Includes:

Setting up the Objectives
Our Experts will study the existing systems and understands the problems of your organisation.

Analysis & Scoping Problems
Identification of problems in the existing workflow of the organisation and redefining the process in IT-enabled framework.

Strategy & Planning
Our experts will understand the process and develop a strategy to meet your business requirements. We will devise Business Continuity and disaster recovery plans as well.

Process Reengineering
Analysis of organisations workflow, finding processes that are sub-par or inefficient, and our team will figure out the ways to solve the problem.

Retainership
We offer comprehensive technical support to ensure the smooth and efficient functioning of all the running functions.