Human Resource and Employee Bill System (HRMS)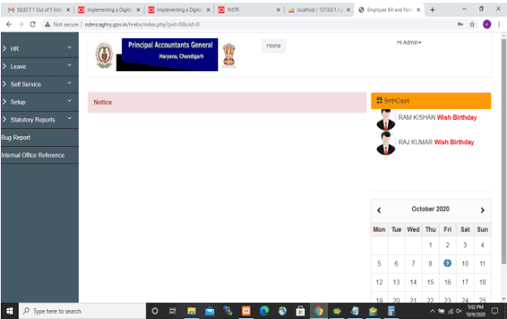 Human Resource and Employee Bill System is web-based application software that allows the organisation to keep track of employee information regarding leave applications and bills. Previously, the department faced difficulties in managing leaves and monitoring the accounts.
So, AG, Haryana aimed to provide a solution to manage human resources and employee bills using a web-based application. We created a platform that keeps track of absenteeism and leaves. We give the provision to upload the documents and accounts to the competent authorities. They can either approve or disapprove the requests.
This software brings automation and increases the efficiency of the entire department. The system helps in faster retrieval of information as this application allows digital storage of documents, data, and essential files resulting in maintaining all the files digitally with utmost transparency.